Here are some photographs of the red stripes jewellery I promised. You will undoubtedly have noticed that I haven't used the red carnelian beads yet. They're quite big beads actually and whilst I think they will work for a future pair of earrings for ladies who like big earrings, I decided they were definitely wrong for a bracelet. The black round beads I have used instead are onyx with a lovely smooth shine to them.



I think the carnelian beads will be great for a bold, large beaded necklace - there's a particular bead cap that I want for what I have in mind. I'm going to have to order some in so it might be a week or two before you get to see it. I will make the earrings to match at the same time, in the meantime, there are three matching pairs of earrings to go with the bracelet. You can see them all, and in a larger photograph, on the
Lampwork > Lampwork jewellery page
of the Sooz Jewels website.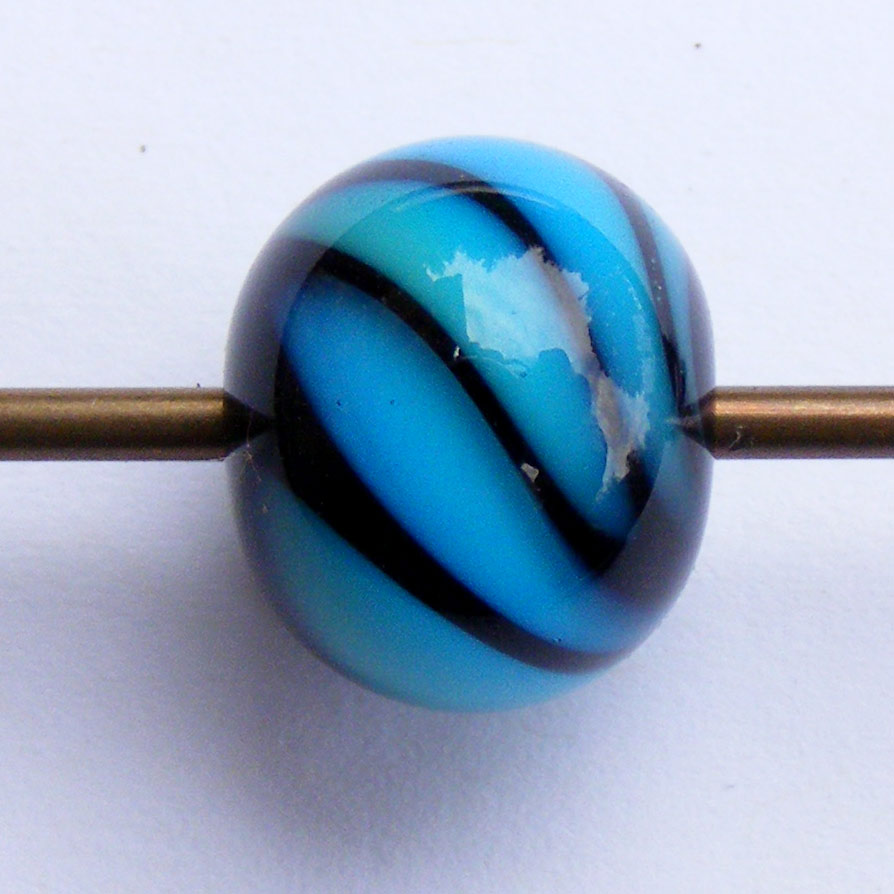 I did some experiments with different colours of these beads yesterday - the black and white one works well, as does a purple one but this is my favourite - the glass colour is a mixture of transparent aquamarine and dark teal over white. I shall definitely be making some of these next week.
There are a few other new things on the website too so don't forget to have a click about for them - or better still, come to my stall on the Art & Craft Market on Trinity Street in Cambridge and see them "in person" tomorrow - have a great weekend everyone!