Here is a photograph of the very first red mist products. When (if!) they are sold, half of the proceeds will be donated to the
Orangutan Foundation
. The necklace will be £65 and the earrings £12 per pair. They will be on sale on my stall from this Saturday and on my website soon.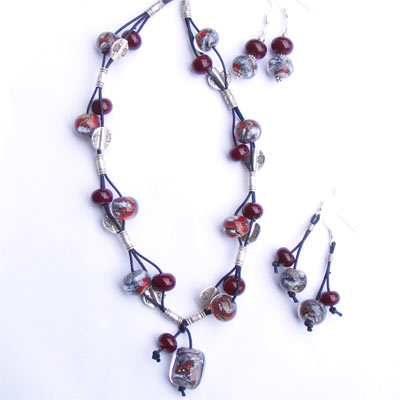 Here is another photograph of a new bracelet made with my hagstone beads, this time they have been shaped using my kalera press, the edges of a pure kalera are squared off, these have been softened so they're more organic and with the etched surface, they feel like real pebbles! Don't the fair trade Karen Hill Tribe sterling silver beads look just dinky with them?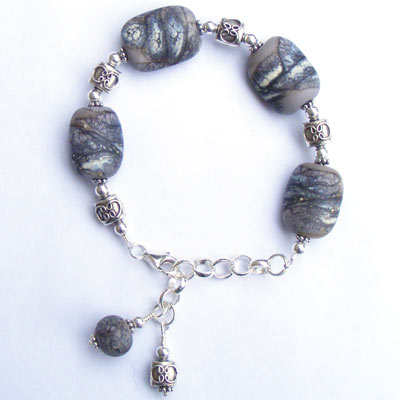 Rightio, excuse me, readers of my
other blog - Free me of palm oil
- will understand why I now feel the need to set fire to things (via soldering) and bash things (via hammering silver links into a chain).