I've gone right off her now she keeps appearing in adverts on Classic FM reminding me that I haven't done it yet (as if I didn't know) and she even pops up on TV from time to time as well.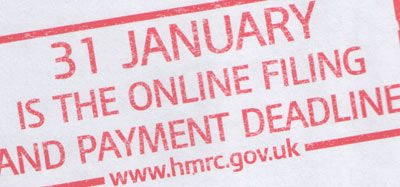 She started to appear in October last year after the paper deadline but I just smugly ignored her for three months telling myself that I was far too busy in the run up to Christmas but that I had all of January to do it and now it's getting a bit late!
Last year, I had my accountant do it, but my affairs are relatively simple and my business is quite straightforward too, I decided to do it all myself this year. I did some work on it at my year end last March but not as much as I thought. I had got all my sales entered onto my spreadsheet for the year but I hadn't filed or input any costs so suddenly it has become a much bigger job that I thought!
I spent all day yesterday on it but I admit there was quite a bit of displacement activity going on, some urgent housework that wouldn't wait, various blogs that just
had
to be read (and commented on), checking that the bird feeders were all full, watching the news at lunchtime cos I wanted to see what the former Attorney Journey would say at the Iraq enquiry, pulling faces at the dog ... a million important and priority taking matters.